---
Shoptok na jednom mjestu prikazuje proizvode i cijene iz nekoliko trgovina istovremeno - uštedite pri svakoj kupnji!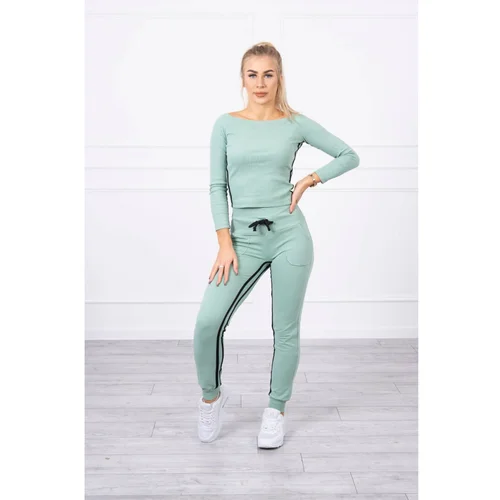 Kesi Set with a double stripe dark mint
We present you a set of sweatshirts and pants. The set has pants with a higher waist. Ribbed blouse. A double stripe sewn on the pants and on the blouse. The pants have pockets. The set is made of high quality material. The size is universal and will be suitable for ladies wearing sizes S M or L.TURKISH PRODUCTIONMaterial composition:90% Cotton10% ElastaneBlouse's dimensions:Armpit width: 38 cmTotal length: 60 cmSleeve length from armpit: 44 cmSleeve length from the shoulder: 55 cmPants dimensi
Novi proizvodi u kategoriji
Primajte posebne ponude
Prijavite se na Shoptokove e-novosti za lakšu odluku pri svakoj kupnji.