---
Shoptok na jednom mjestu prikazuje proizvode i cijene iz nekoliko trgovina istovremeno - uštedite pri svakoj kupnji!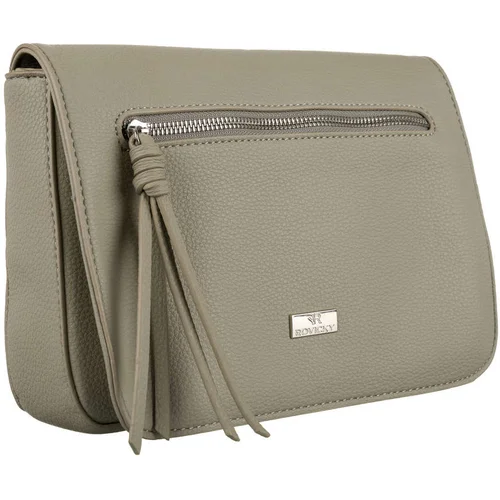 Fashionhunters Eco bag ROVICKY
Compact women's messenger bag made of durable eco leather. Handbag with one compartment closed with a magnetic flap with a pocket and zipper, inside there are two pockets. Another sewn on the back. The handbag is hung on a long strap.Height (in cm): 19Width (in cm): 27Depth (in cm): 6.5Maximum strap length (in cm): 124
Novi proizvodi u kategoriji
Primajte posebne ponude
Prijavite se na Shoptokove e-novosti za lakšu odluku pri svakoj kupnji.